---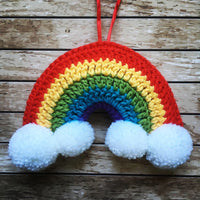 Monthly Crochet at Noah's Ark (Adlington)
Monthly crochet at Noah's is back!
Learn new skills and make something with your hands in a fun, friendly environment.
Moho Crafts is back in Adlington for a monthly crochet sesh!!!! Once a month we will be getting happy doing some hooking! Whether you've always wanted to learn to crochet or you just fancy a couple of hours developing your existing skills and having a natter, this is the session for you! You can start from the absolute basics, bring along an unfinished project you need a bit of help with or delve into the Moho pattern file and see what sparks your inspiration!
Videos and books are all well and good but nothing is quite as effective as having someone sat next to you.
Workshop fee is £15.50pp which includes tuition, full access to all Moho original patterns AND a delicious cake and brew! You can't say fairer than that!
You can bring your own materials, yarn and patterns or buy whatever you need from our Moho mini shop which comes along with me.
If you are a total beginner you will need to purchase one of our starter kits for £5 which includes hook, yarn and printed beginner's guide.
If you'd like to book a seat or want any more drop us a line here or call in at Noah's Ark Cafe.
The workshop runs on the 2nd Wednesday of each month from 7-9pm. To check dates, drop us a line or check out our
Facebook Events page
.
Noah's Ark Kitchen and Deli
is a family run eatery in Adlington, Chorley where they pride themselves on serving great, fresh food with a friendly customer service. They regularly host a variety of events including adult craft evenings, kid's crafternoon teas, jazz nights and more. They are at the heart of the community and guarantee a friendly welcome and full tummy for every visitor! The cafe is located at 104 Chorley Road, PR6 9LG. Just pop the post code in your sat nav and head on over.