---
Free Crochet Patterns
Posted by Alex Butler on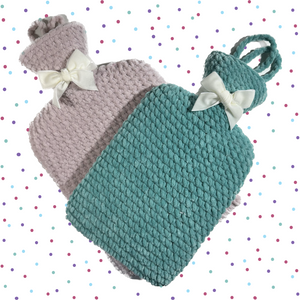 Hot water bottle that is! What did you think I meant?  This little beauty had such a warm, reception when we posted pics on the socials we though we had better share the pattern before our inbox exploded with requests!  Everyone loves a hot water bottle to warm their bed on those chilly winter nights and now you can knock up your very own snuggly, cosy cover in no time with this super simple, made to measure pattern. This pattern will work with any yarn, the chunkier the better but we used a chenille yarn to make it super plush...
---
Posted by Alex Butler on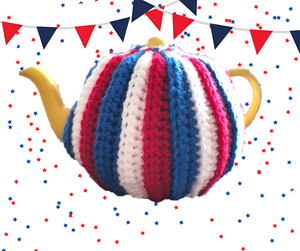 Check out this free pattern for a Jubilee Tea Cosy. What could be more British to celebrate Lizzie's big day?
---
Posted by Alex Butler on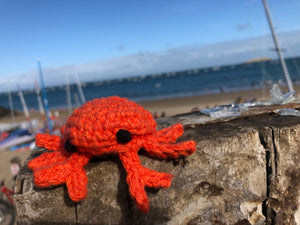 We went to North Wales on holiday and thought we'd try our hand at crabbing. We bought all the gear and got in position only to find out that the tide was out! We did catch a bit of seaweed though! Anyway, one of our Moho Makers suggested just crocheting one, so I did and here is the pattern! You will need Crabby coloured yarn (any weight will do). I used our Home Cotton Aran in Terracotta (click here to buy). Hook size recommended on the ball band or a bit smaller so that it produces a fabric with no...